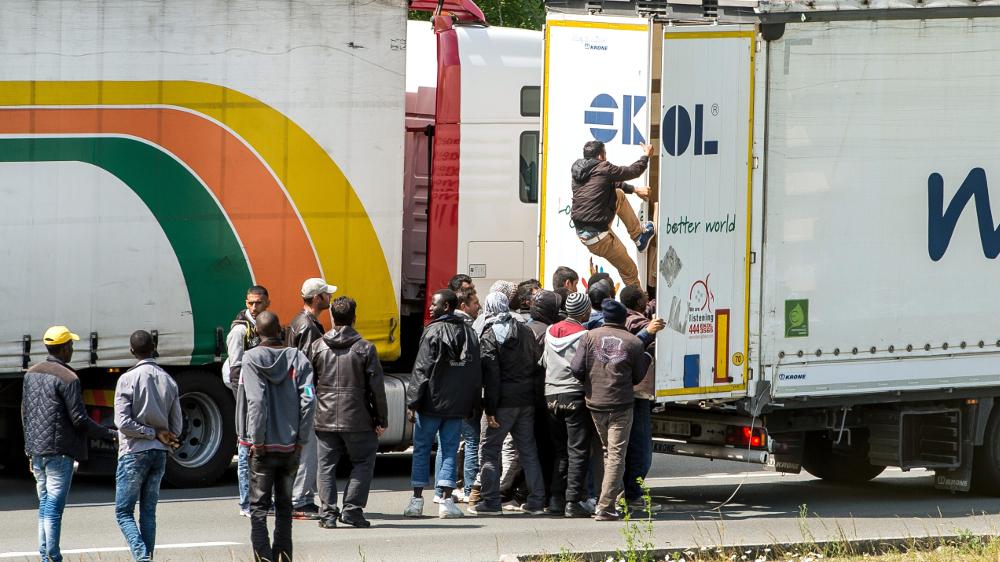 A stowaway made a 'distressed' call to gardaí from the back of a truck, alerting them to the presence of nine Kurdish refugees who were found huddled in the lorry after entering the port of Rosslare.
"We got a 999 call to the Wexford Garda station from someone who couldn't speak English well, saying 'help'," a Garda source told the Irish Independent.
Gardaí traced the call to a lorry that had arrived on a ferry from Cherbourg, France, and found nine men, all aged in their 20s, huddled in the back of the airtight trailer.
None of them were able to speak English, prompting gardaí to enlist the help of interpreters.
It is understood the men had been in the trailer for up to two days before making the ferry crossing.
The men have been identified as Kurds who are believed to hail from northern Iraq.